Reports
1. In the left navigation menu unroll Financial.
2.  Click on Reports.
Now, you are in the view Reports. It is a overview of profitability the Job. You could compare quoted values with real values. If your Job was non profit, Teamogy will mark these values with red colour. Thanks to Teamogy you could easily see, how your Jobs are profitable.
Values in this view are based on values, which were paired to this Jobs. These values you could also see  if you use the view Job a choose your related Job.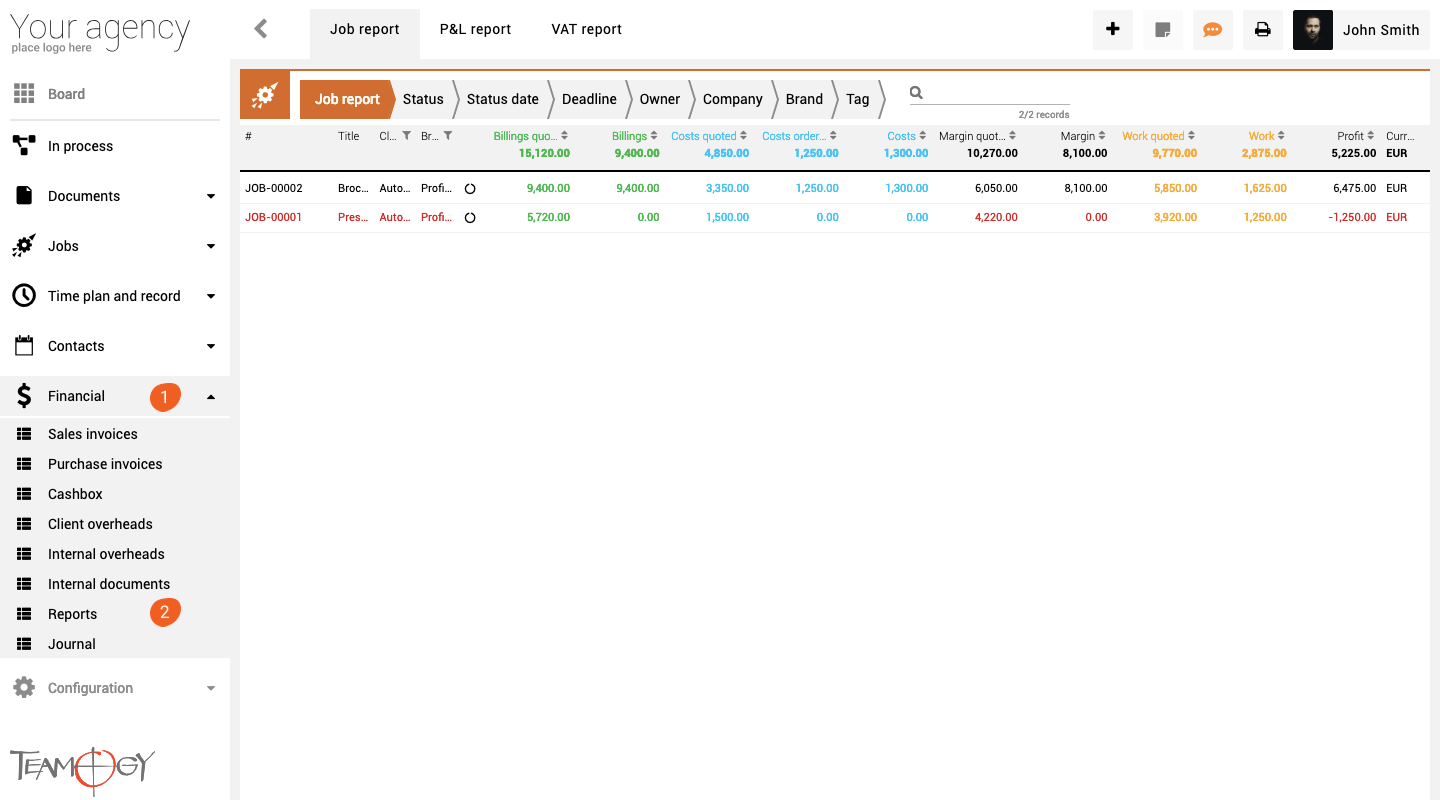 Tips & Tricks 
– to Client Overhead you could pair elements. 
Are you sure about everything? If not, do not hesitate contact your intern admin or Teamogy Helpdesk.