The Contract is a document which creates a legal obligation for an agency and another party to perform specific acts. Each party is legally bound to perform the specified duties such as rendering a payment or delivering goods.
To have contracts flawlessly fine-tuned and also have them under control, including rights and obligations arising from them, is essential for a secure and successful business.
Teamogy allows you to have different contract templates predefined in the system – supplier, client, employee, or freelancer contract and they are easy to use. Also, Teamogy allows you to attach the scanned and signed version of the contract so all contracts are stored and categorized in the system.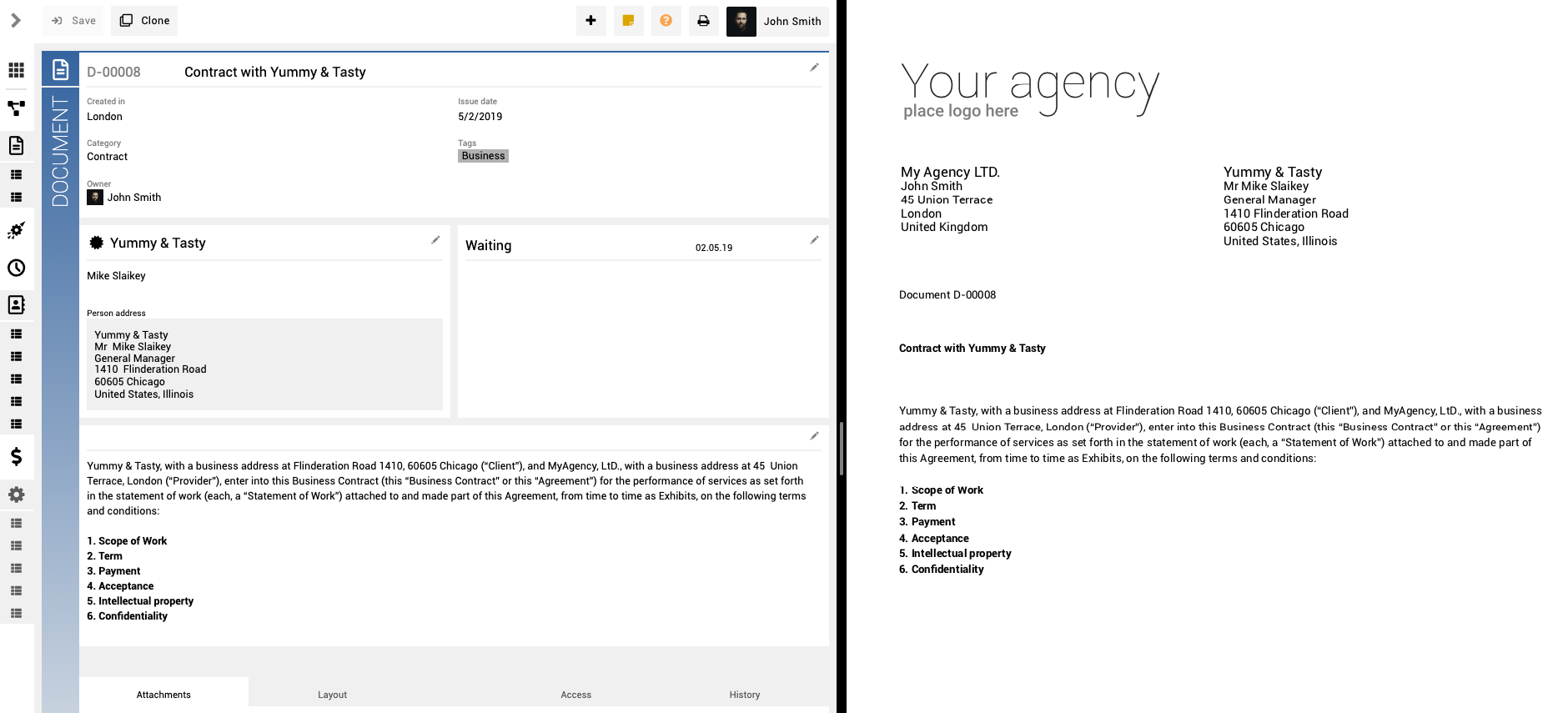 Get in Touch
If you have problem or need further assistance, do not hesitate contact Teamogy Support. Use online chat (inside Teamogy or everywhere on www.Teamogy.com in the lower right corner) and you will get prompt reply.