Zoom from 1 week to 5 weeks
It is also possible to zoom from 1 week to 5 weeks. The more weeks you choose, the more weeks are available for you to view. One week is recommended for daily work with Time Recorder, 4 or 5 weeks for a monthly overview of recorded hours.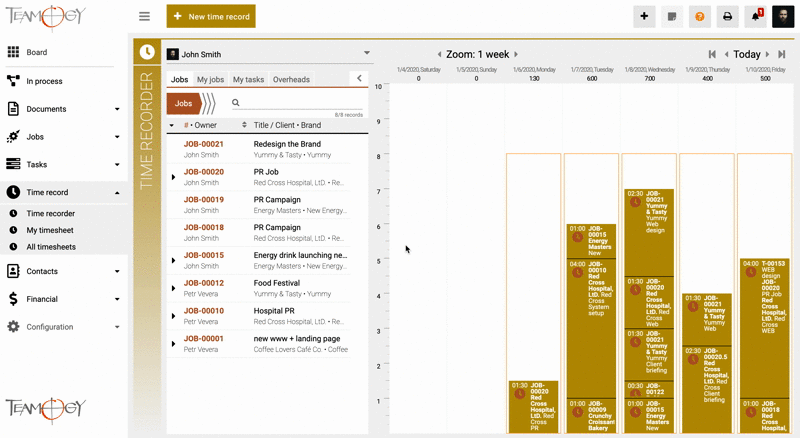 Get in Touch
If you have problem or need further assistance, do not hesitate contact Teamogy Support. Use online chat (inside Teamogy or everywhere on www.Teamogy.com in the lower right corner) and you will get prompt reply.